'All music-making should be about the search for the creative moment where character and music meet; in discovering meaning in music, we reveal something of ourselves'
Peter Harvey
, founder and artistic director of the Magdalena Consort,
is one of Europe's leading baritones and is acclaimed as a creative
and inspiring musical director.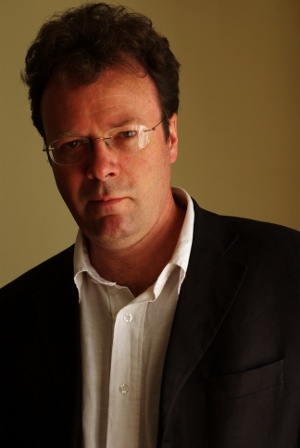 Singer
Concerts and recordings with orchestra
Peter sings with orchestras from all over Europe and North America, and has made over one hundred recordings. He is closely associated with the music of J.S.Bach and was a key soloist in John Eliot Gardiner's 'Bach Cantata Pilgrimage' in 2000. The dozens of works he performed and recorded in that year include the celebrated solo cantatas 'Ich will den Kreuzstab gerne tragen' and 'Ich habe genug' - interpretations which were recently selected as Critic's Choice on both English and French radio. He has performed the Passions countless times, with ensembles ranging from the Gabrieli Consort to the Boston Symphony Orchestra in Bernard Haitink's first performances of the work in 2008. Peter is also at home with larger-scale works, such as the oratorios of Haydn, Mendelssohn and Britten, and with the song recital.
Song recitals
Peter has given concerts of Lieder and French song in festivals in Britain, Canada, France and Spain, and has performed Schubert's late masterpiece, the song-cycle 'Die Winterreise', with pianist Roger Vignoles in festivals both here and abroad. His recording of this work with fortepianist Gary Cooper was recently released, and has already had some very favourable reviews. For more information about Peter's singing career, mp3 files to listen to, publicity photographs and full details of his many recordings, please visit www.peterharvey.com.
Director
Peter Harvey has wide experience in music from the 17th and 18th centuries and his imaginative and collaborative approach is welcomed by colleagues.
Collaborative approach
Peter argues that vivid and characterful music-making dependes on the cultivation of a certain creative freedom and he welcomes the way in which the one voice per part approach gives independent life to each musical strand. Counterpoint is central to the music of this period, and by trusting musicians to explore the possiblities inherent in their own lines, Peter creates the intense choral texture with strong contours in the individual voices which gives the Magdalena Consort its distinctive sound - one which we think Bach would have recognised.
Music and language
It is rare for a group such as the Magdalena Consort to be directed by one of its singers. An enthusiastic linguist, Peter Harvey is fascinated by the relationship between music and language and he always aims for a heightened communication of any sung text. He also tries to bring out the underlying "musical grammar" which defines any particular musical 'style'. A combination of these strengths, together with a determination to maintain a narrative and emotional focus, gives his performances unusual depth.